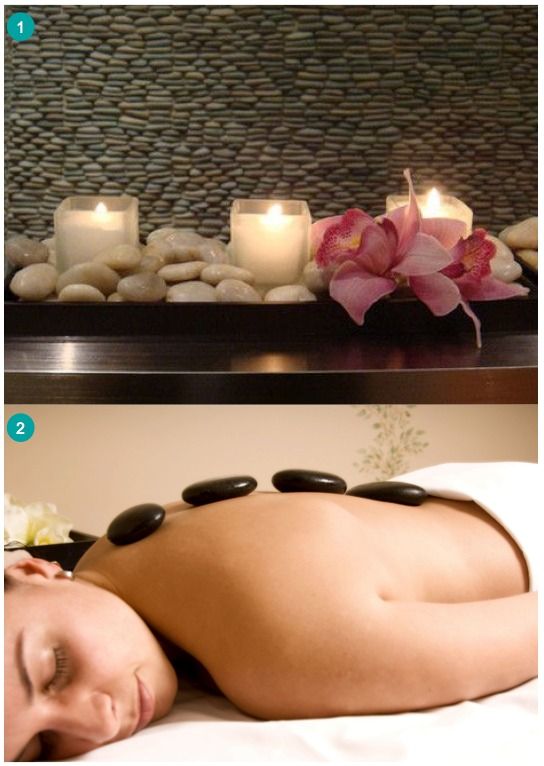 Posted by Alicia McCarthy
We're happy to announce our first "series" on the blog. Alicia will be sharing common questions she receives as a Massage Therapist. Do you have questions? Enter your Q's in the comments and we'll address them over the next few weeks!
Do people ever fall asleep on your table?
This question is probably the most frequently asked question I encounter when giving a massage. It usually pops into the client's head just as they were about to drift off to slumber land themselves.
The answer is yes; people often do fall asleep while getting a massage. I take it as one of the greatest compliments a massage therapist could receive, although the sleepy head in question can often feel self-conscious when I gently wake them at the end of our session together.
Everyone has different ways of relaxing, and that method of "letting go" can vary depending on each individual massage. As a frequent receiver of massage myself, I find it difficult to completely succumb to the drowsiness a massage can bring. I find myself jarring my senses back to reality right before I drift off to sleep. As a practitioner, I am often wondering how the massage therapist is achieving a particular "move". However, there are clients that have the same curiosity and being awake and aware serves as a means to connect the mind to the body
If a state of sleepiness is your intention, you can try meditative visualization while the massage is in progress. Focusing your attention on the part of the body being worked on while picturing golden light shining on that area can help to quiet the mind. Setting an intention at the beginning of each session, and turning back to it can allow your senses to surrender to a relaxed state. Within some schools of thought, falling asleep is the ultimate sign of release that allows healing to occur
However you choose to spend your session, whether waking up with a little drool in the corner of your mouth or with joyous belly laughs, the goal is always the same: To heal.
Photo Credits // 1 Examiner // 2 Valley Massage Clinic