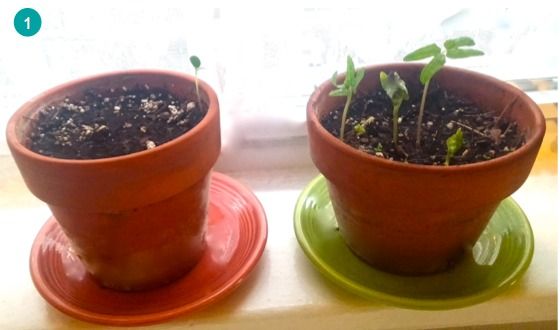 Posted by Judy Moon
Do you believe in magic? I do. More accurately, I believe in miracles and the power of intention.
I recently read a really cool book called E-Squared, Nine Do It Yourself Experiments That Prove Your Thoughts Create Your Reality, by Pam Grout. I already do energy work and do not really need much convincing on this subject, but I thought it would be fun to do the exercises anyway.
Here's the skinny on the book –   
"E-Squared could best be described as a lab manual with simple experiments to prove once and for all that reality is malleable, that consciousness trumps matter, and that you shape your life with your mind. Rather than take it on faith, you are invited to conduct nine 48-hour experiments to prove there really is a positive, loving, totally hip force in the universe. Yes, you read that right. It says prove.
The experiments, each of which can be conducted with absolutely no money and very little time expenditure, demonstrate that spiritual principles are as dependable as gravity, as consistent as Newton's laws of motion. For years, you've been hoping and praying that spiritual principles are true. Now, you can know."
Sign me up!
One of the first experiments was about your awareness, sometimes the things you want/need are already right in front of you if you just focus your thoughts on them. Your assignment was to see a yellow butterfly in the next 48 hours. Ok, that's easy, but it was February. So, a day goes by, no butterfly, no surprise. The following day, I am on my way to a bridal shower and realize I didn't get a card, so I run in to CVS, turn down the Hallmark aisle and look for bridal shower cards and the first card I pick up – big yellow butterfly! Check!
Another experiment was about the power of prayer. You plant two identical pots with seeds, give them the same amount of light and water, but one pot you pray over and one pot you don't. I already had my morning glory seeds to start for my garden so I was all set. My husband of course asked if we were supposed to say mean things to the other pot. I said, "no, we just pray or send love to the one and ignore the other one." Every day at least once a day I passed the pot and I said -" I bless you with Infinite Love and Gratitude" and I made the I love you sign in sign language over it. I think the photo speaks for itself.
Not only was it fun doing the experiments, but it made me think about the effects of the bodywork I do. I know the healing effects and all of the benefits of all of the different modalities that I work with. But something shifted in me when I saw with my own eyes that the frequency of focused love and intention influenced how those seeds grew, it made me think about all of the cells, tissues, organs, glands, systems, etc. in the bodies that I work on….
Now that is magic!