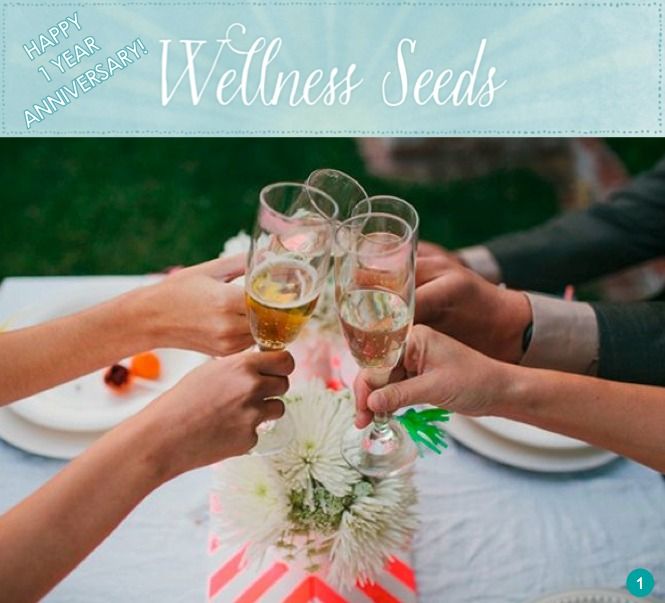 Posted by Judy Moon
Happy Birthday Wellness Seeds! You are officially one year old! You might be saying to yourself… soooo????
Well, It's a big deal for me. It took a lot of coaxing from someone very special to me and that California Girl knows who she is!
I am creative in a lot of different ways – in my garden, with cooking, I knit, I even play with colored pencils and a Mandala coloring book, I love crafts, I like to paint, – you get the picture, if there's glitter or a glue stick involved – count me in!
But writing – that took me out of my comfort zone. It was personal, it was exposing, just to name a few of the million excuses I gave to not start a blog. Probably my biggest excuse/fear was- "Who wants to hear what I have to say? Who cares?"
Well to my surprise – people do care- who knew?!
The other big surprise – drum roll please…
I enjoy writing! Yes, I said it out loud for the whole universe to see.
So my anniversary Wellness Seed for you today is –
Step out of the box, do something new and different, something that makes you a little uncomfortable, It doesn't have to be big. Change is the essence of our life. 
You might be surprised. It may even turn out to be something that you really enjoy and puts a smile on your face and that is good medicine in my book.
Cheers!