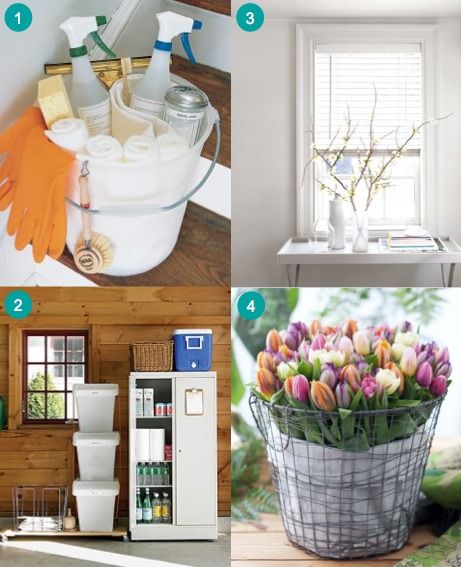 Posted by Judy Moon
Spring is in the air! Nature around us is exploding.In Chinese medicine, Spring is a time of renewal after the long dormant winter. Bulbs are pushing their way through the soil making their long hard journey towards the nourishment from the sun.
Just as the sap in the trees shifts its flow upward, emotions and energies in our bodies can make their way towards the surface and express themselves sometimes unexpectedly. We also know it as "Spring Fever".
I have been "swept up" by Spring Fever. I was feeling the urge to do some spring cleaning. This past weekend I washed all of the windows in my house and all of the curtains. I was cleaning holding the intention of "inviting more clarity in to my life". It stirred a question in me –
"How can I Spring Clean My Mind and My Life?"
Spring cleaning is all about taking inventory, clutter clearing, organizing and refreshing.
1. Take stock – what's working and what's not? What really rocks in your life right now? Do more of that. What is draining you? Eliminate those things
2. Clutter clear – get rid of bad habits, unhealthy relationships, negative self talk and beliefs
3. Organize – make some lists and get a game plan. How will you accomplish some of that clutter clearing? Set goals, write it down make it happen, get a buddy to keep you accountable, shut off your phone and take a break from your email occasionally.
4. Try something new/plant new seeds – now that you have created some space in your mind, body and spirit there is room for some growth- try a new recipe, try a new cuisine, walk to work a different way, take a class, or do absolutely nothing if that's a new concept for you.
Spring is a great time for bodywork and acupuncture – it can help with balancing of the spring energy and facilitating relaxation.
What's your favorite Spring Cleaning ritual?
Sources:
Acupuncture Today
Huffington Post
Acufinder.com